Welcome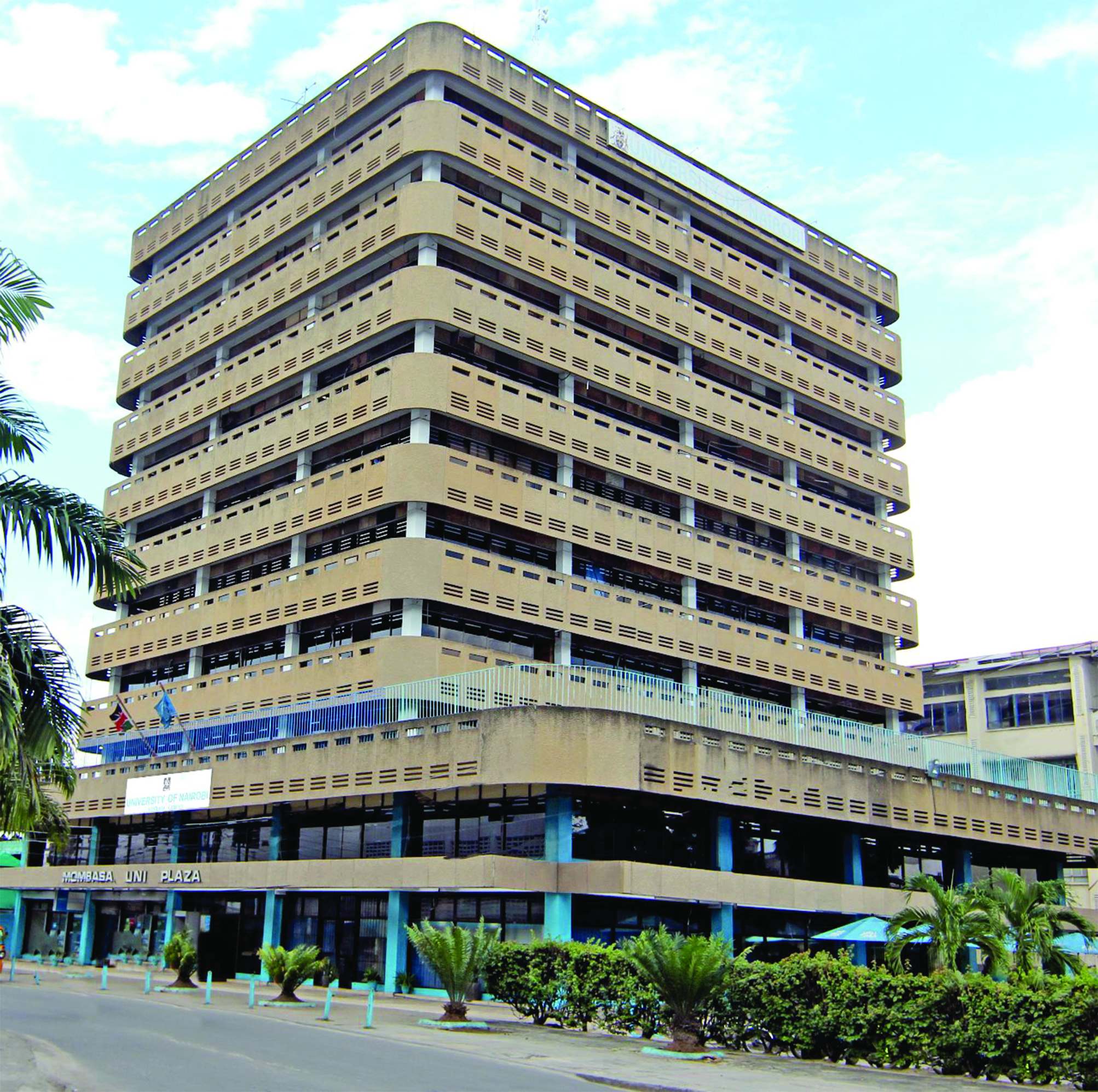 About us
The University of Nairobi, Mombasa Campus is located in the second largest City in Kenya, which enjoys a blend of cosmopolitan contours and a rich cultural heritage against a backdrop of economic growth.  Within this context, the Campus offers competitive academic programmes, consultancy and training services. With growing visibility and uptake,  the Campus is the current recipient of the  Most Preferred Training Institution in the Coast Region Award.
As a fast growing Campus with over 2000 students, it currently offers programmes domiciled in three schools and one Faculty namely, the School of Continuing and Distance Education (SCDE), School of Business (SOB), School of Law (SOL) and Faculty of Arts (FOA). The Campus is duly accredited by the Commission for University Education and its School of Law is accredited by the Council of Legal Education.
The Campus has a strong team of competent and committed academics who are experts in diverse disciplines. In addition to a commitment to delivering quality education, the Campus strives to nurture all rounded students and provides diverse services to this end.  These include a mentorship programme for its students, sporting activities, clubs and associations. With a growing number of alumni, the University of Nairobi Alumni Association, Mombasa Chapter  was launched and is taking root. Located at Uni Plaza, on Aga Khan Walk, the Campus has great facilities and a conducive learning environment.
A World-Class University Committed to Scholarly Excellence
To provide quality university education and training and to embody the aspirations of the Kenyan people and the global community through creation, preservation, integration, transmission and utilization of knowledge
Freedom of thought and expression, Excellence, Care, Good governance, Innovativeness and creativity and Partnership and teamwork
The need to connect to and inspire the Kenyan Community, to provide leadership and stewardship and to give hope and faith to the Kenyan society so that it can excel in whatever it chooses to do with passion, moral responsibility and a strong sense of patriotism